Hey Mr. GM or restaurant owner, a month from now will you embrace Cinco de Mayo and make it a winner? Or shrug your shoulders and chalk up another losing night to "everyone going Mexican"?
The reality is that Cinco de Mayo is as much an American celebration as it is truly Mexican. Likewise, every American restaurant should consider having a Cinco de Mayo restaurant promotion.
Don't leave money on the table. Tequila sales more than double during Cinco de Mayo. In 2013, more beer was sold during Cinco de Mayo than during the Super Bowl or even St. Patrick's Day!
Execute the ultimate judo marketing technique: use the momentum of the national holiday BUT redirect it to your benefit.
How to get started you ask? Here are some suggestions for non-Mexican restaurants to make the most of Cinco de Mayo:
Leverage The Food Focus
No, not every restaurant should serve Mexican food or hang cactus decorations or make the servers wear sombreros. However, food-oriented holidays like Cinco de Mayo are wonderful opportunities to generate not only additional revenue but also generate good will from your customers. Relax and have a little fun.
Here are some ideas for Cinco de Mayo restaurant promo's used at my restaurants as well as some of my client restaurants in the past — just in time for Cinco de Mayo this year, and also for Bastille Day or …:
Cinco de Mayo Restaurant Promo's

Promote a Cinco de Mayo "warm-up" night a day or two before

Feature discounted Corona or Modelo beer or perhaps incorporate some Mexican-themed food as a special (see below). Leveraging the anticipation is an easy way to entice people to come in.
Feature some Mexican fusion into your menu that night or even in the week leading up to May 5th:
For Chinese/Japanese concepts what about Mexican eggrolls featuring corn, chicken, jalapenos, rice, beans? Potstickers?
For Italian, what about meatballs in a mole gravy?
For a sub shop, maybe tortas stuffed with sauteed chorizo and cheese, or perhaps a cold cut cemita? More ideas here.
For a Sushi concept, maybe a sashimi tostada layered with avocado and jalapeno.
For a Pizza concept, um, well how about a Mexican pizza?
You get the idea. Be creative! You're an alternative, don't try to be too authentic or too gourmet.
Promote a "hangover cure" day on May 6th.
Feature light, simple food served in moderate portions. Or perhaps have fun with the hangover cure and offer "hair of the dog" cocktails, etc.
Offer an early bird "pre-game" special
On Cinco de Mayo pull customers in with a pre-Cinco pit stop with your own menu items. Maybe feature your world famous porterhouse as an alternative to fajitas, etc.
The key is not to compete directly with the cantina destination, but instead to encourage a complementary visit before heading out to party, something like "Great cerveza at the cantina, better food at [insert your name here]"
Know Your Customers – And Yourself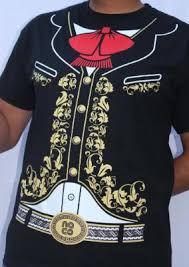 Whatever tactic you choose for your Cinco de Mayo restaurant promo must make sense for your customers and your concept. This is critical, obvious, and often mishandled.
Playing traditional mariachi music all night in your rowdy sports bar that normally plays nothing but rock and rap, will most likely drive customers out the door.
Offering a tequila shot special in your ultra-swanky, jackets required, fine dining concept is probably not the best idea. You may be stretching your customers' sense of humor too far.
Judo Marketing: Promote Early and Often
Ok so you have an idea of what you want to do for your Cinco de Mayo restaurant promotion. Great, now get out there and shove it in the face of your customers, early and often. I'm serious. Really.
There is no place for subtlety when promoting your events during national holidays (or adopted national holidays). Execute the ultimate judo marketing technique: use the momentum of the national holiday BUT redirect it to your benefit.
Don't push hard enough and your customers will just go with the flow and hit the Mexican cantina, or French bistro, or Cajun shack, or whatever restaurant theme fits the particular national event.
Create a Facebook event, publish on all social media, use check presenter inserts, table tents, signs, and at least two email campaigns. THIS TAKES SOME PLANNING! The day before is too late! If you are too busy, get some help.
Be Consistent
The first or second or third time you try this technique, you may be disappointed with the results. Don't give up. Your customers need time to understand what you are doing, and to build up the courage to take you up on your offer.
A key motivator is to publish LOTS of photos of dishes and happy customers from the event. Leading up to the event and afterward push out a barrage of photos and testimonials. This will help cement the event in your customer's minds for next time.
Bonus Tip
If you were paying attention, you realized that this strategy works for almost any food-focused holiday. Indeed I've written a variation of this post for several holidays, including St. Patrick's Day.
Follow this plan or one of your own, be consistent, be authentic, and you will be on your way to your own holiday fiesta.